WSP looking hit-and-run driver who crashed stolen truck while driving the wrong way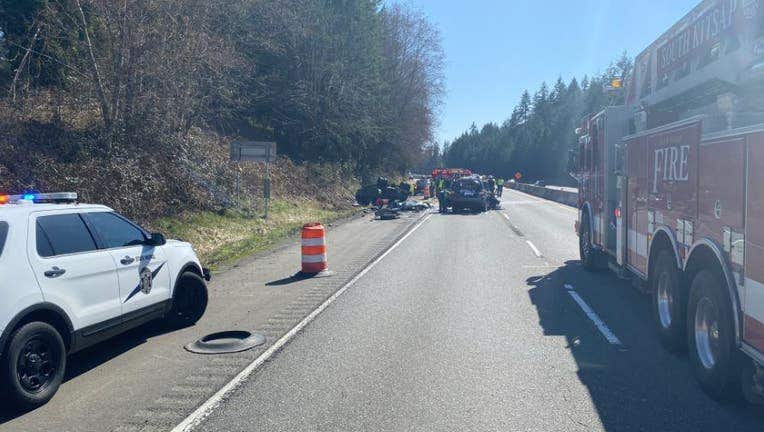 article
GIG HARBOR, Wash. - Washington State Patrol (WSP) is looking for a man who drove a stolen truck the wrong way and crashed head-on into another vehicle before fleeing the scene. 
The crash happened just before 1 p.m. on SR 16 in Gig Harbor. According to WSP, a man was driving east in a stolen Ford F350, but he was in the westbound lanes of traffic. He then crashed head-on into an SUV.
Troopers say he ran off toward State Route 302 instead of staying at the scene of the crash. 
The crash seriously injured a 73-year-old who was a passenger in the SUV.
Shortly after the collision, a white Ford Ranger pickup truck stopped at the scene. A woman exited the truck and told witnesses that the driver of the F350 was her boyfriend. She asked where he was and then quickly drove off. 
The driver who caused the crash is described as a heavy-set, white man who is about 5'8" and in his late 30s. He has curly brown hair and a short beard. 
His girlfriend in the Ford Ranger is described as a white woman in her 30s with long, dark hair and purple ends.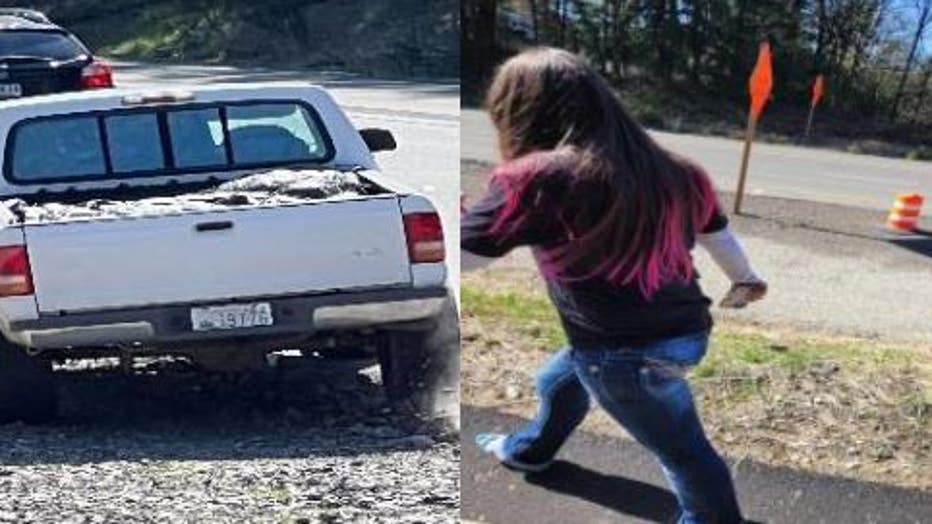 Anyone with additional information regarding the fleeing suspect and his girlfriend is asked to contact WSP Detective Kevin Pratt at (253) 538-3173.