Baby orca spotted with L Pod for the first time in two years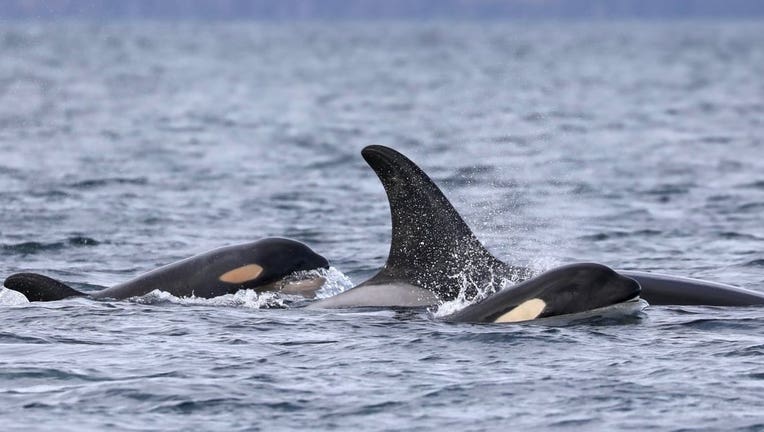 article
SEATTLE - The endangered Southern Resident orcas are returning to the Salish Sea with a new baby in tow this summer.
The calf was captured on camera swimming near British Columbia this week by Howie Tom. According to the Orca Behavior Institute, the calf was swimming alongside the matriline known as the L77s.
It's been more than two years since a new calf was spotted alongside the L Pod, one of three pods that make up the endangered Southern Resident orcas.
"Any calf is a great calf," wrote Monika Wieland Shields, while announcing the latest discovery.
According to Tom's post online, the sighting occurred near Tofino, British Columbia just a few miles off-shore.
The last count of Southern Resident orcas listed 73 known whales – marking the lowest number of Southern Residents in 40-plus years. That number doesn't account for calves recently borne, or older orcas that may not return this season.
Despite the low number of Southern Resident orcas, there has been some cause of optimism in recent years. In 2022, K pod returned with it's first calf in 11 years. 
There was also news that an important fishery would be closed this season, meaning more Chinook salmon – the Southern Residents' preferred food source – would remain the Salish Sea. However, a ruling this week indicated that Alaska's Chinook salmon troll fishery would indeed open after an appeals court stepped in to block the lower court's decision.
As for the newest member of L Pod, it's unclear who the mother is. 
Center for Whale Research noted that they hope to collect health data in the near future, writing: "This new calf appears to be over three weeks old and would be the first new calf in L pod since L125 was born in 2021."
Until researchers are able to get an up-close look at the newest member of L Pod they won't be able to give it a numerical designation. CWR wrote that they hope it's near their research area soon so they can carry out on-the-water encounters for a closer look, which will include tracing it's mother and determining it's current health status.