Cops blast tree-climbing fugitive with fire hose -- half of dangerous dad and son duo
CAPTURED IN SNOHOMISH COUNTY MAY 17, 2013: A manhunt lasting several hours near Mill Creek Friday night ended with officers blasting 22 year old Vincent Nutter with a fire hose and arresting him. Nutter was wanted on a weapons charge and took off in a stolen car when deputies tried to serve him with a warrant Friday afternoon.  The community was sent into lock-down as Nutter dumped the car at the intersection of 180th St and James, and ran into the woods. After several hours of searching, officers got a tip and found Nutter hiding in a tree.  They ended up blasting him with a fire hose to get him to come down and surrender around 8:30 p.m. "It really took a big group effort, and it was great because no one in law enforcement was harmed, no one in the public was harmed, and the suspect wasn't harmed," said Shari Ireton of the Snohomish County Sheriff's Office.  "So, it was a good way to end the evening." Nutter's father, who is also wanted for felony weapons charges, is still on the run. WANTED IN SNOHOMISH COUNTY, by SNOHOMISH COUNTY VIOLENT OFFENDER TASK FORCE May 10, 2013 -- Mark and Vincent Nutter are a dangerous father and son duo wanted by the Snohomish County Violent Offender Task Force.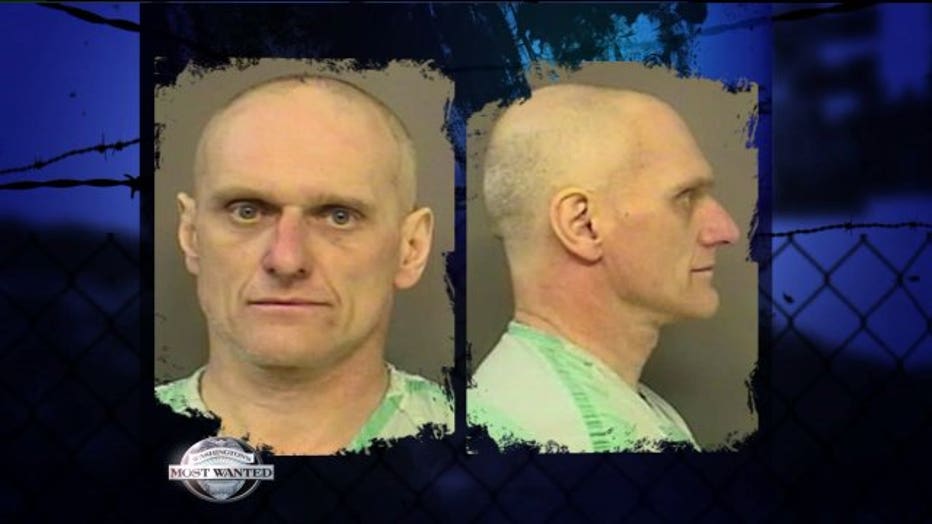 Deputies say father, Mark, is wanted by the ATF and U.S. Marshals, after searching his home in Shoreline, and finding high-powered rifles, hand guns and drugs. He's been on the run since September.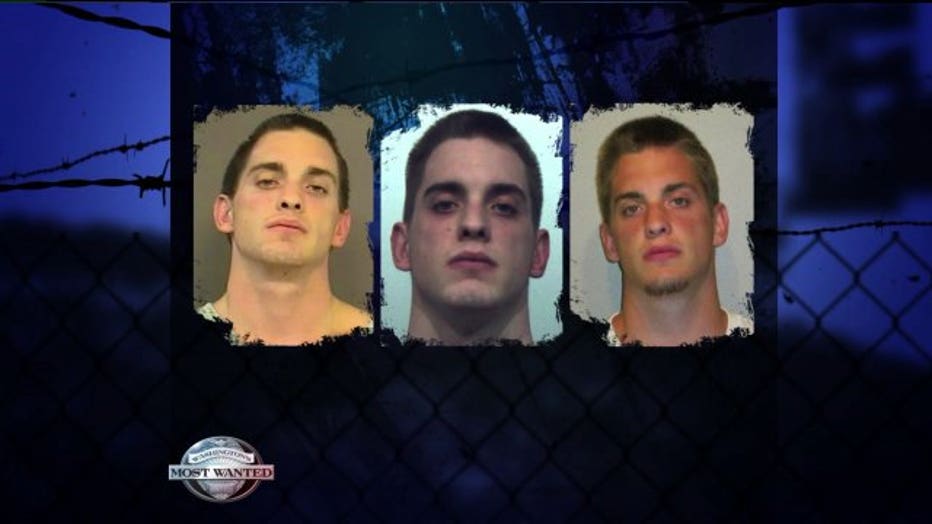 His boy, Vincent, has a criminal history that includes drugs, stolen vehicles and property. "Right now, we consider them to be extremely dangerous," says Snohomish County Capt. Ty Trenary. "They've both stated they won't go back to prison, and have threatened to shoot it out with Snohomish County deputies. We're concerned that the public could be at risk, which is why we'd like to get them safely into custody." MARK NUTTER – 47 years old VINCENT NUTTER – 22 years old The task force thinks Vincent may be hiding out in the Everett area, but he has ties to Shoreline as well. Deputies say he has tried to keep from getting caught before by dying his hair or wearing wigs. The task force says Mark has ties to: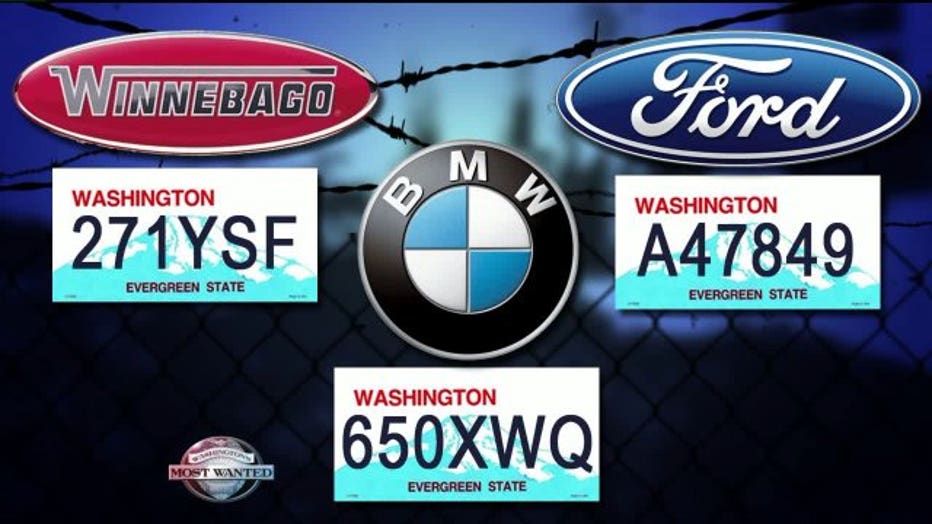 Deputies say he has a number of vehicles to look for – all with Washington State license plates -- including:
Capt. Trenary and the entire Snohomish County Violent Offender Task Force stresses to everyone -- do not approach the Nutters if you see them. "Both are currently wanted for being felons in possession of firearms. Mark Nutter, the father, has been specifically targeted by the ATF because of his involvement with assault weapons, shotguns and other firearms." If you know where the Nutters are, call an anonymous tip into: CRIME STOPPERS: 1-800-222-TIPS You must call the Crime Stoppers hotline with your tip to be eligible to receive a cash reward for information leading to a fugitive's arrest. CLICK HERE for information on how to TEXT A TIP to Crime Stoppers