It's the law in Colorado: Gun background checks, ammo limits


DENVER -- Colorado has expanded gun background checks and limited the size of ammunition magazines, even as the U.S. Senate has stepped back from some of its more controversial gun control proposals.

Gov. John Hickenlooper, a Democrat in a Western state where gun-control issues are politically sensitive, signed the law exactly eight months after a gunman shot up a movie theater in Aurora, Colo., killing 12 people and injuring about 70.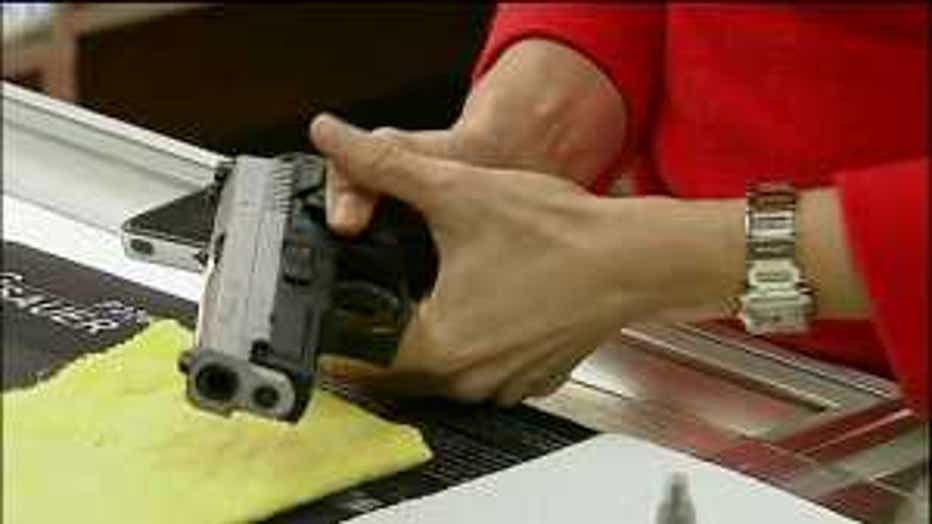 The signing of the tough Colorado bill comes a day after Majority Leader Harry Reid dropped California Sen. Dianne Feinstein's proposed assault weapons ban from a broader gun package to help ensure passage of other more popular measures. Feinstein vows to bring up the ban as an amendment to the larger bill.

Hickenlooper signed the bill after a somber news conference in which he described the killing of Colorado prisons chief Tom Clements, who shot Tuesday night when he answered the door at his Monument, Colo., home. Police said they were seeking clues and a motive for the shooting Tuesday night.

For more on this LA Times story, click here.