Jet ski collides with dock, two hurt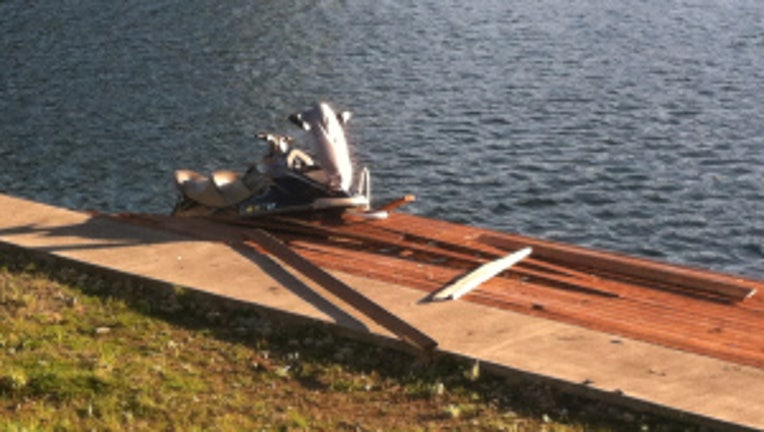 article
LAKE TAPPS, Wash. -- Two people were seriously hurt in a jet ski accident that happened in the 3000 block of 179th Avenue East in Lake Tapps around 5 p.m. Friday, said a spokesman with East Pierce Fire and Rescue.

Firefighters said two people were traveling at a high rate of speed when the jet ski collided with a dock on Island 21, an offshoot of Driftwood Point.

Crews from East Pierce Fire and Rescue responded to the scene and found the victims on the ground. They had been thrown nearly 30 feet from the dock by the impact of the crash. The two people injured were transported to local hospitals with potential life-threatening injuries, according to East Pierce Fire and Rescue.

The Pierce County Sheriff's Office is investigating the cause of the crash.