No, Michael Bennett did not burn an American flag in Seahawks locker room
SEATTLE -- A blatantly fake photo of Seahawks defensive end Michael Bennett holding a burning flag is being shared by thousands on social media.

A photo of Bennett standing in the center of the Seahawks locker room was posted to the Facebook site "Vets for Trump." The picture is photoshopped to show Bennett holding a burning American flag while surrounded by teammates.

The picture is fake. Still, many commenters believed it was real, and lambasted Bennett and the Seahawks.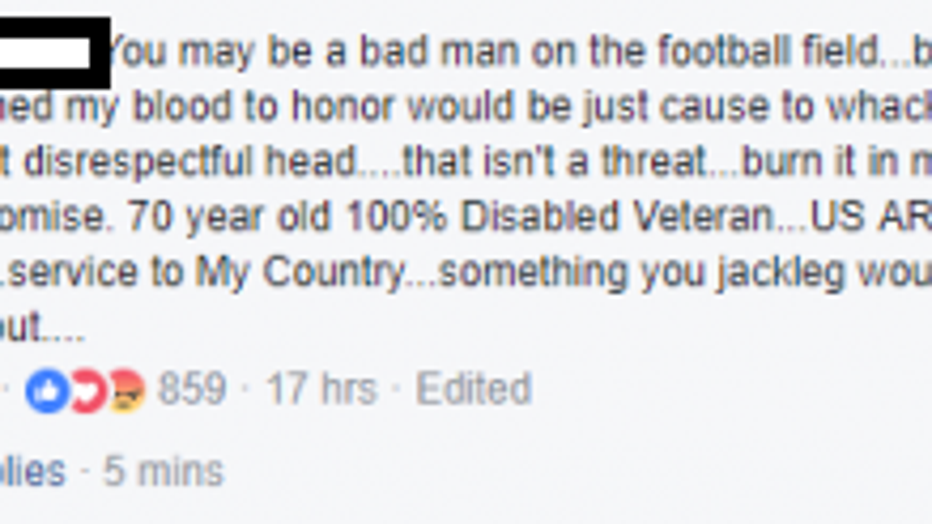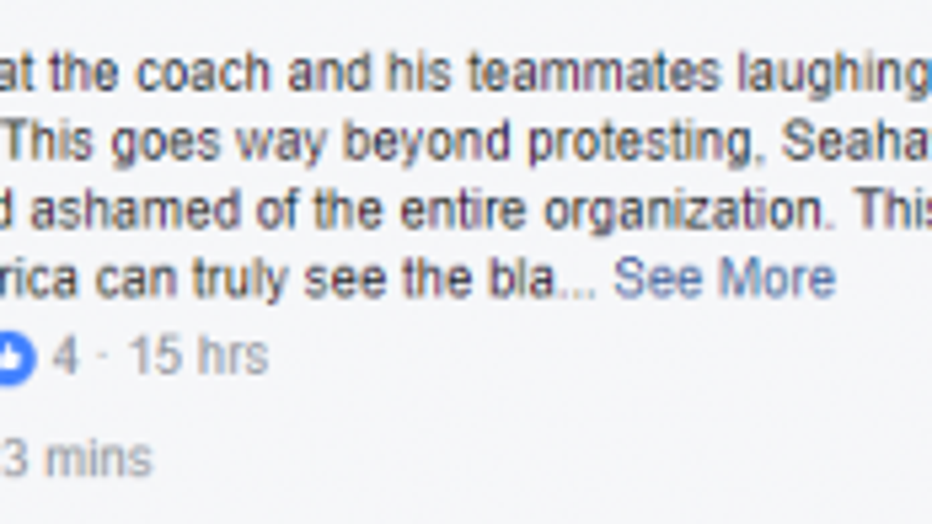 The fake photo has also been shared on Q13 News' Facebook wall by concerned viewers who believe it to be real.

Again, the photo is fake. It is not real.

It comes a week after President Trump's comments in Alabama on NFL players who don't stand during the national anthem. Trump said owners should fire any "son of a bitch" who refuses to stand. The comments ignited further player protests during the national anthem.

The original picture used in the Photoshop comes from Seahawks.com. The picture, taken in 2015, shows Bennett dancing in the locker room after a victory.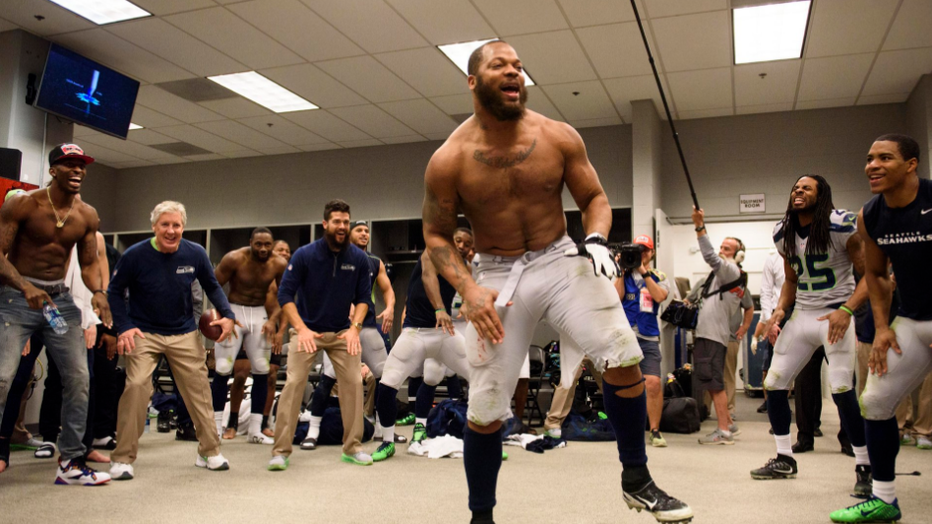 Hundreds of people also took to the "Vets for Trump" Facebook page to report the picture of the flag burning was photoshopped.