Overturned semi-tanker closes I-5 for hours




FIFE, Wash. -- A semi tanker rollover forced officials to close both directions of Interstate 5 in Fife for nearly three hours Thursday morning.

Crews were called around 9:30 a.m. to the report of a tanker rollover. Department of Ecology officials said the tank was leaking fuel.

According to the Washington State Patrol, the tanker was likely traveling too fast, heading north on the on-ramp. There were no injuries.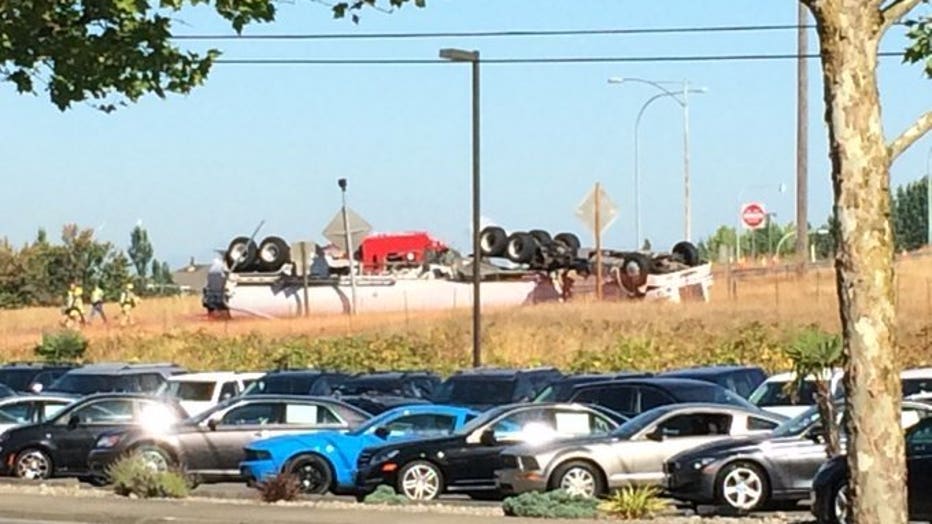 As a precaution, the Washington State Department of Transportation shut down both directions of I-5 for several hours -- creating major backups.

As of 12:25 p.m., both directions had reopened.




A fuel pump truck emptied any gas that was still in the tank.


Authorities also evacuated nearby buildings just to be safe. The city of Fife released this map of the evacuation zone. Evacuation notices were slated to remain in effect through normal business hours, Fife police said.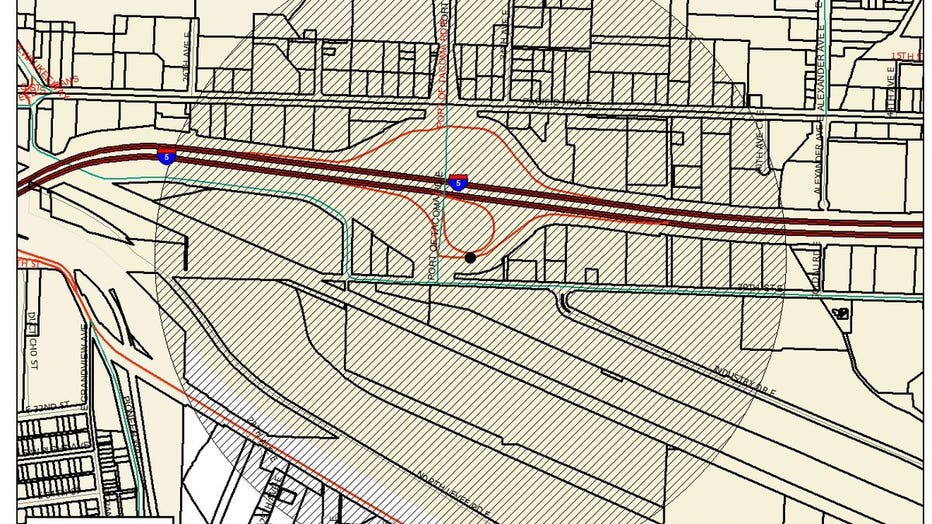 Map of the evacuation radius from the City of Fife.