Smoke visible in Olympia from 60-acre wildfire in Capitol Forest


LITTLEROCK, Wash. -- Fire crews from West Thurston County on Sunday were fighting a 60-acre wildfire in the Capitol Forest, southwest of Olympia.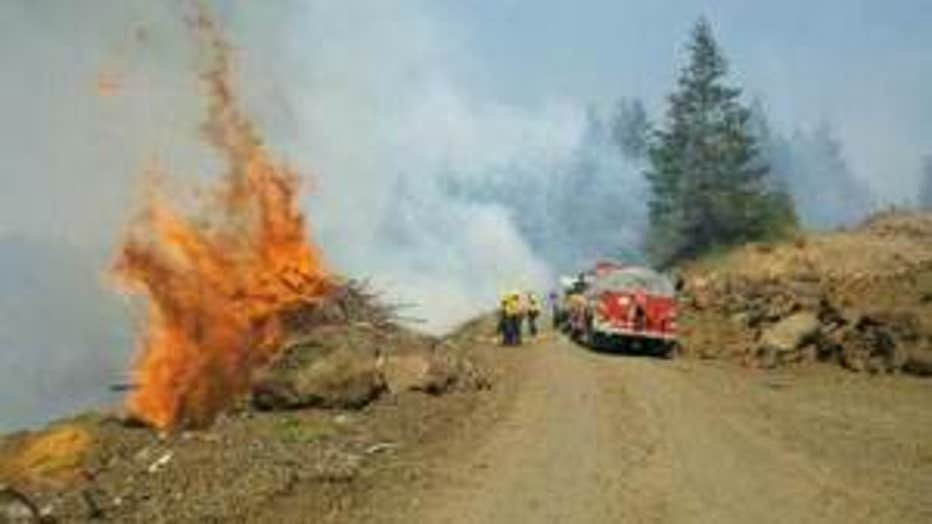 The Capitol Forest fire was first reported Sunday morning. (Photo: Sarah McCleary)


The wildfire was reported around 12:30 a.m. Sunday, the West Thurston County Fire Authority reported.

About 8 miles northwest of Littlerock, the fire is spread out in spots over a 60-acre footprint on state trust lands that contain logging slash and 20-year old trees, the state Department of Natural Resources said.

Smoke is visible from Olympia.

There are about 40 people working to suppress this fire, the DNR said. Engines and one helicopter are on the scene. The cause of this fire is under investigation, and the West Thurston County Fire Authority said earlier that the origin of the fire had been determined to be suspicious.

Winds are pushing from the east approximately 5 to 10 miles per hour.

There are no homes or structures threatened and there have been no injuries to fire crews.