Students rally behind fired officer who flipped student from desk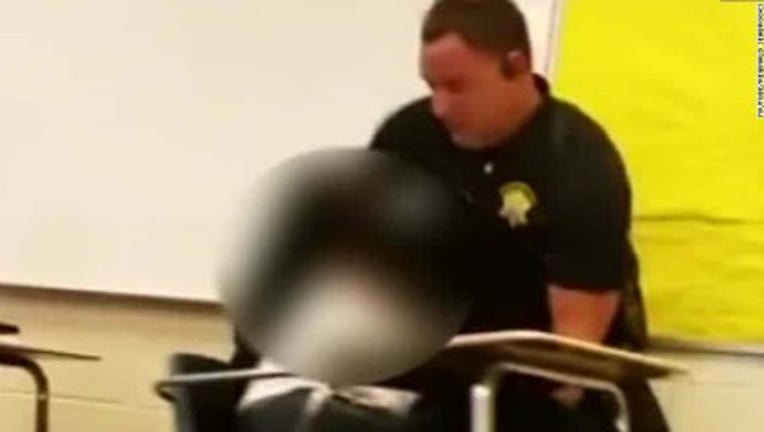 article
COLUMBIA, S.C. (AP) — A group of South Carolina high school students has staged a brief, peaceful walkout in support of a sheriff's deputy who was fired after being recorded on video flipping a disruptive student out of her desk and tossing her across the classroom floor.


 

Local news media outlets quote Spring Valley High School Principal Jeff Temoney as saying that approximately 100 students gathered in the school's atrium Friday to back former Richland County deputy Ben Fields.

Videos and pictures of the walkout appeared on social media, some showing students wearing T-shirts that said "#bringbackfields" and "#bringfieldsback."

Temoney addressed the students, who he said returned to class about 10 minutes after their protest began.

Fields was fired and banned from school district properties. Federal and state investigations into his actions are underway.