Serial Armed Robber: Cops say he's hit 21 times so far -- and it's his VOICE that could have you catching him
WANTED IN KIRKLAND and other cities -- A serial armed robber has hit businesses from Bellevue to Everett to Kirkland. 21 so far, the most recent on Saturday, and detectives want you to LISTEN to his voice on the surveillance video below -- to see if you can help identify him! The crook isn't picky about where he strikes. He's knocked off Subway sandwich shops, gas stations, even a Baskin-Robbins. But lately, detectives say he's been focusing on coffee stands, especially in Everett. Witnesses say he has a slight accent as though he learned English at an early age, and he's possibly Hispanic. Detectives say he usually wears gloves, a white or black bandana over his face with a stocking type hat and hood pulled up.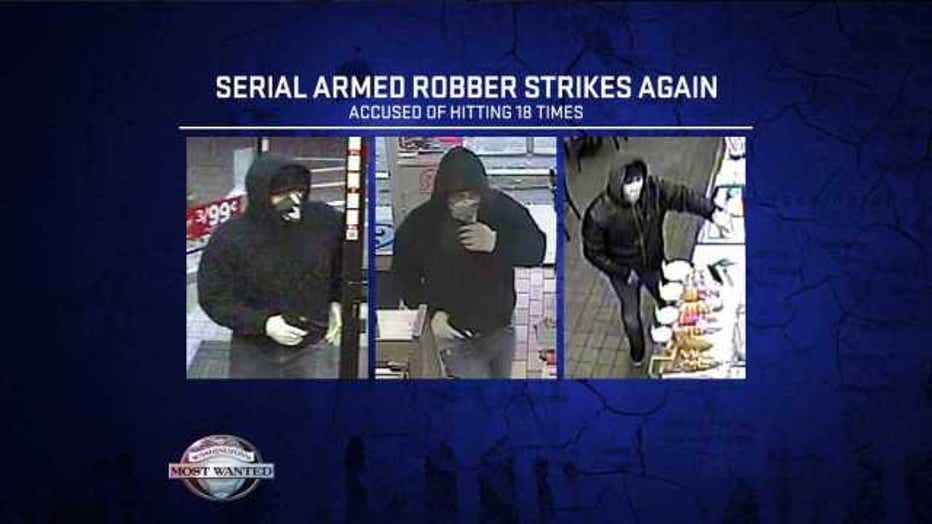 Here are some more details:
Detectives also say he isn't alone – he has a getaway driver waiting for him. Also take a look at the sketch below made by Bellevue police when he first started robbing places last October.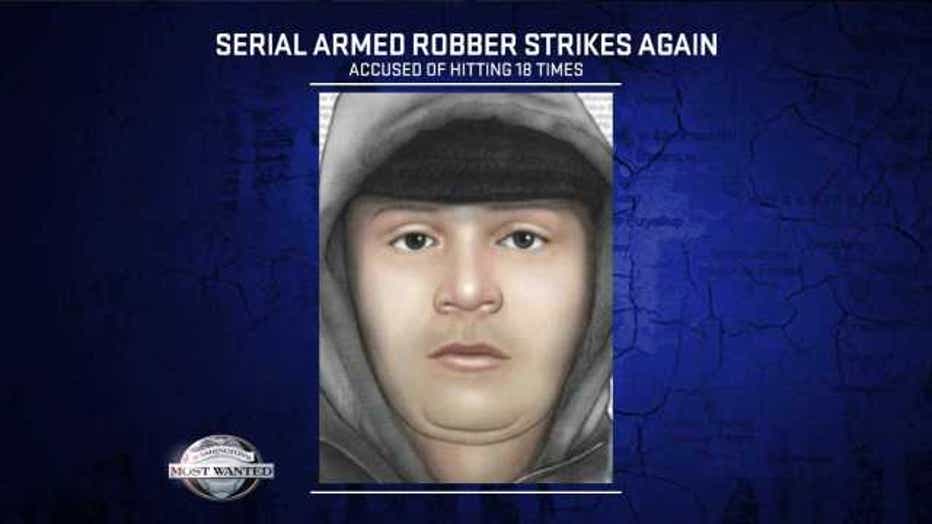 If you can tell detectives who this serial armed robber is, call an anonymous tip into: CRIME STOPPERS: 1-800-222-TIPS You must call the Crime Stoppers hotline with your tip to be eligible to receive a cash reward for information leading to a fugitive's arrest. CLICK HERE for information on how to TEXT A TIP to Crime Stoppers