Seattle weather: Hint of autumn air in Western Washington
SEATTLE - It'll start feeling like fall this week as highs drop below average between Monday and Wednesday. I don't know about you, but I'm excited for a little blast of autumn!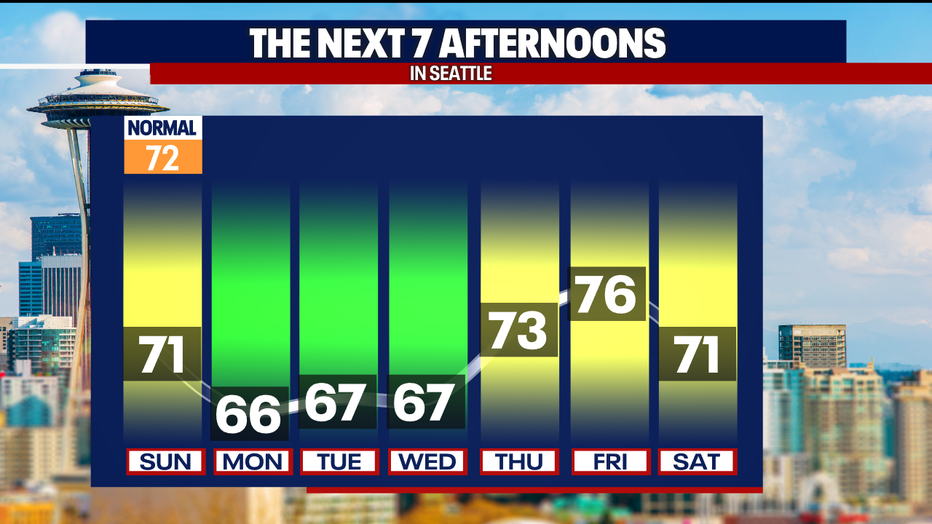 Highs today will reach the upper 60s to low 70s. Clouds this morning will give way to plentiful sunshine in the afternoon. There could be some haze in the high levels of the atmosphere due to flames burning 400 acres over the Olympics. Because most of the smoke will stay in the upper levels, I'm not forecasting a big dip in air quality for most (other than the neighborhoods immediately surrounding that fire over the Olympics).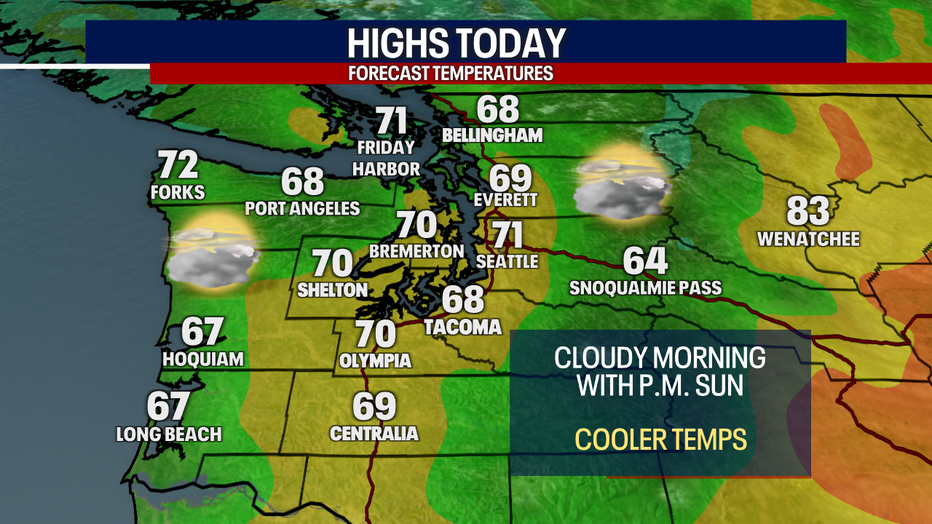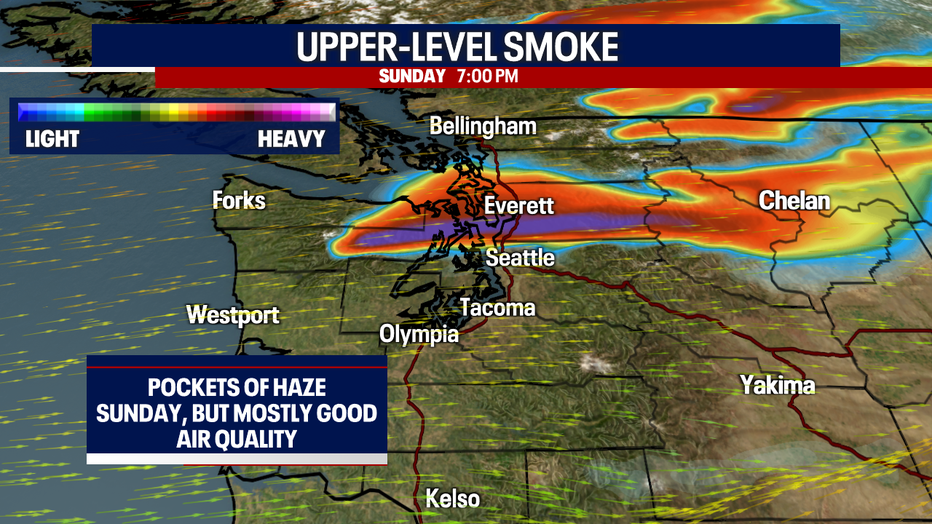 Keep in mind: fire danger is elevated in Eastern Washington today and tomorrow. In fact, a Red Flag Warning is in effect for both days.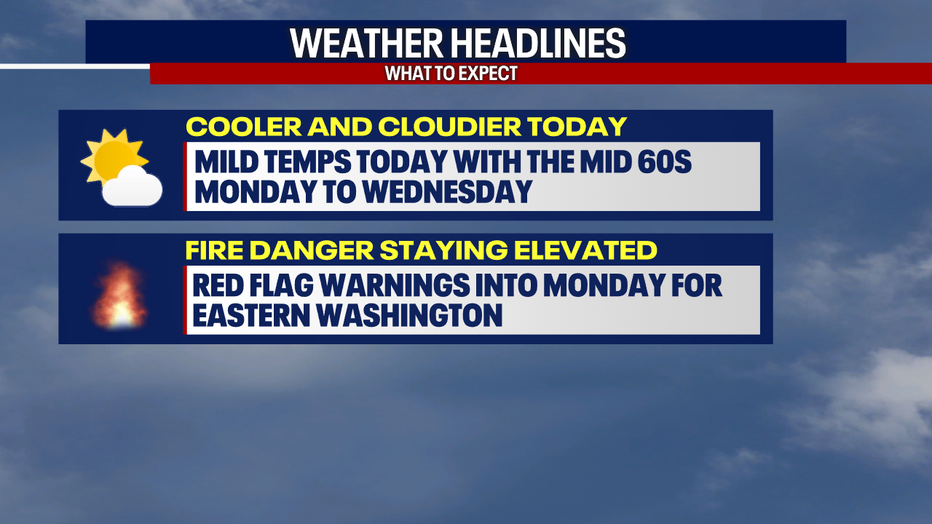 Due to a weak cold front tonight to early tomorrow, there could be some light, spotty showers tonight to early Monday. Otherwise, sunbreaks are in the forecast for tomorrow afternoon with highs below normal.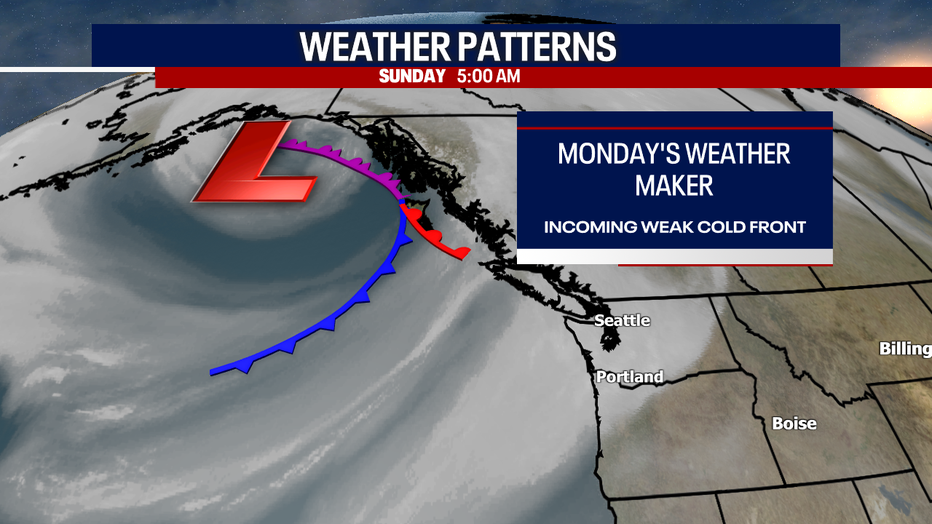 Temperatures remain in the 60s through Tuesday and Wednesday. Late Tuesday to Wednesday morning, we can't rule out another batch of isolated showers; however, most backyards stay dry.
We turn sunnier and warmer Thursday through Saturday. Autumn officially arrives at 11:50 p.m. on Friday as the equinox is underway.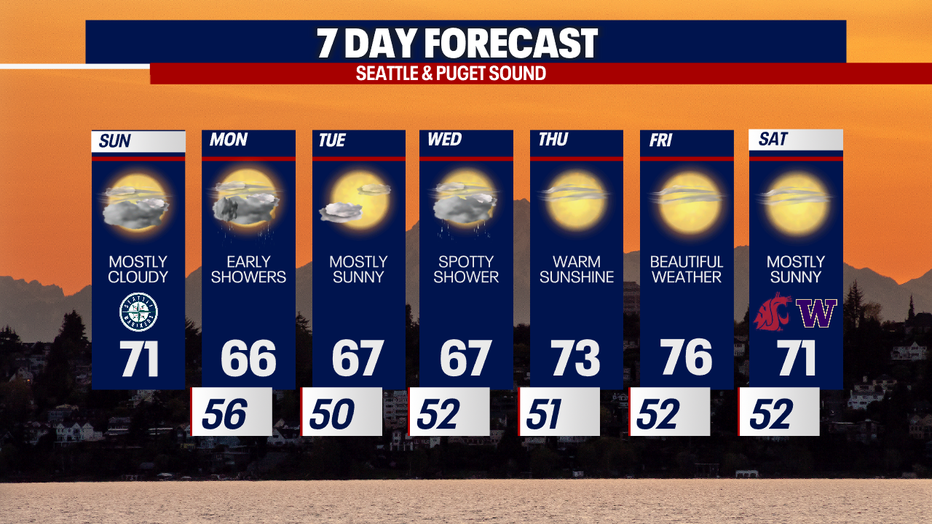 We appreciate you and your viewership. 
Warmly, 
Meteorologist Abby Acone
Follow me on Twitter @abbyacone, Instagram @abbyaconewx, TikTok @abbyaconetv and Facebook (Meteorologist Abby Acone)