Report: Allergy season is getting longer around the Seattle area
A warming climate is making allergy season worse and last longer across the country, according to a recent report. FOX 13 meteorologist Abby Acone dove deeper to find out what this could mean for people living in the Puget Sound region.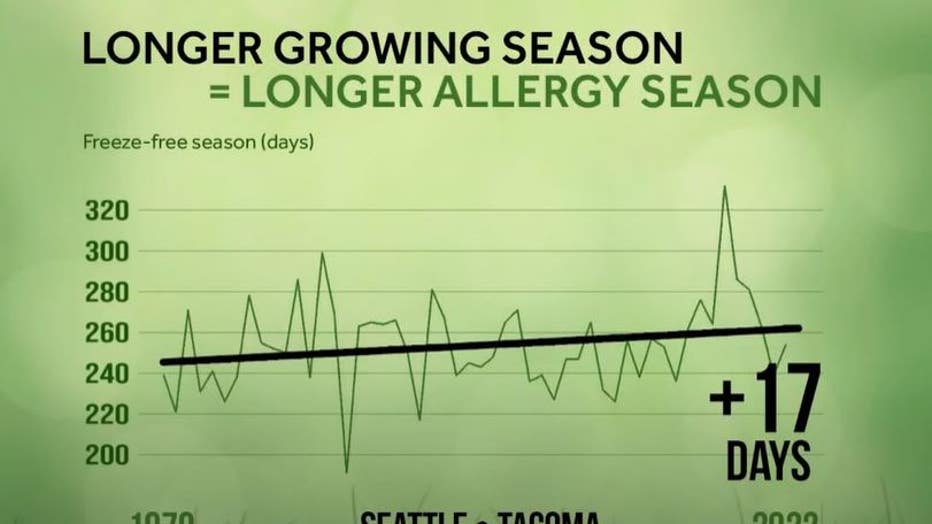 According to a recent report from the non-profit organization Climate Central, the growing season is getting longer across the country as temperatures have warmed over the years. This means plants have more time to bloom and release pollen, which can make life miserable for those who suffer from allergies.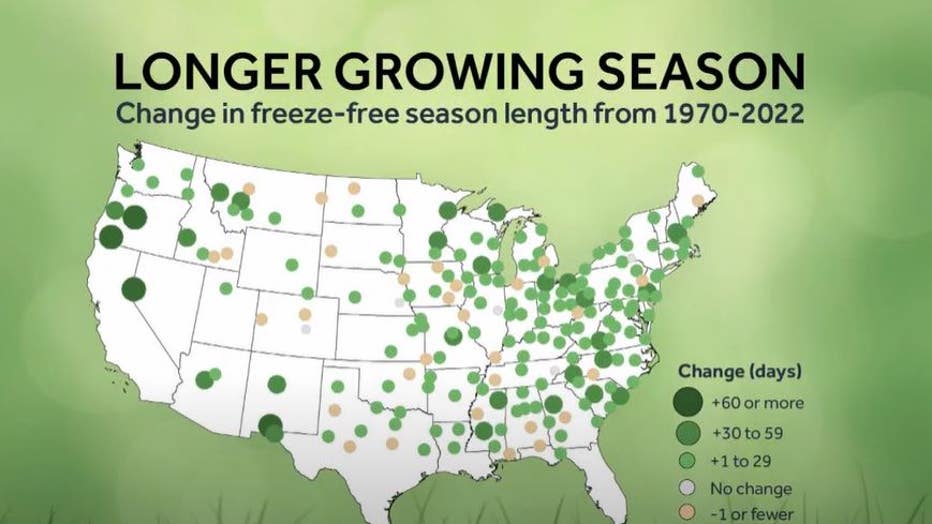 According to the map provided by Climate Central (above), the green dots represent areas where the number of days above freezing has increased since 1970. Notice Seattle, Spokane and Yakima are included.
Dr. Jeremy Hess, who works with University of Washington Medicine, says this new report is consistent with other findings.
"I thought it was compelling and concerning," said Hess. "We'll continue to see a sort of longer spring basically, and it starts earlier, and it ends later."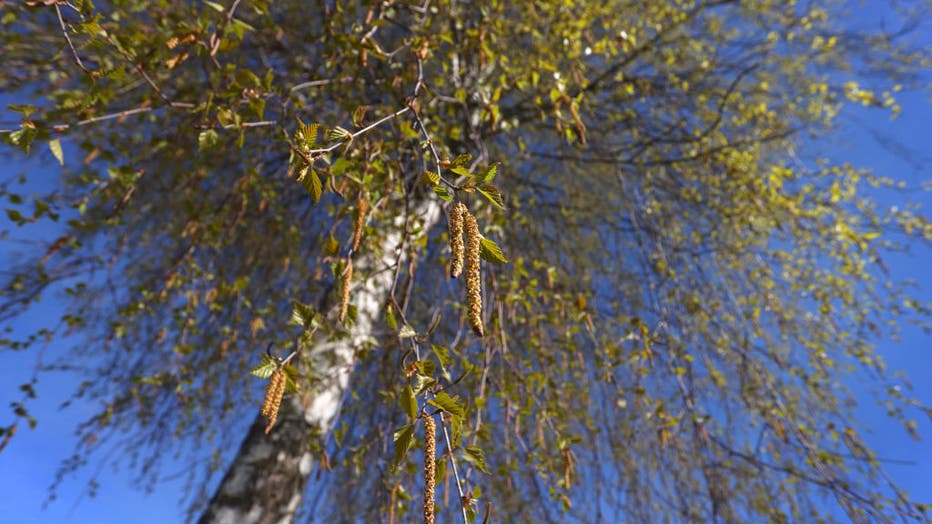 Birch pollen hanging from a birch tree under a blue sky and sunshine. (Photo by Karl-Josef Hildenbrand/picture alliance via Getty Images)
In addition to grasses and weeds, Hess says these pollen-producing trees leave the biggest impact on those who suffer from seasonal allergies:
Cedar
Cypress
Oak
Birch
Juniper
"Many of these trees pollinate relatively early in the season in the spring, so we see an increase in symptoms for people who are sensitized early in the spring as a result," said Hess.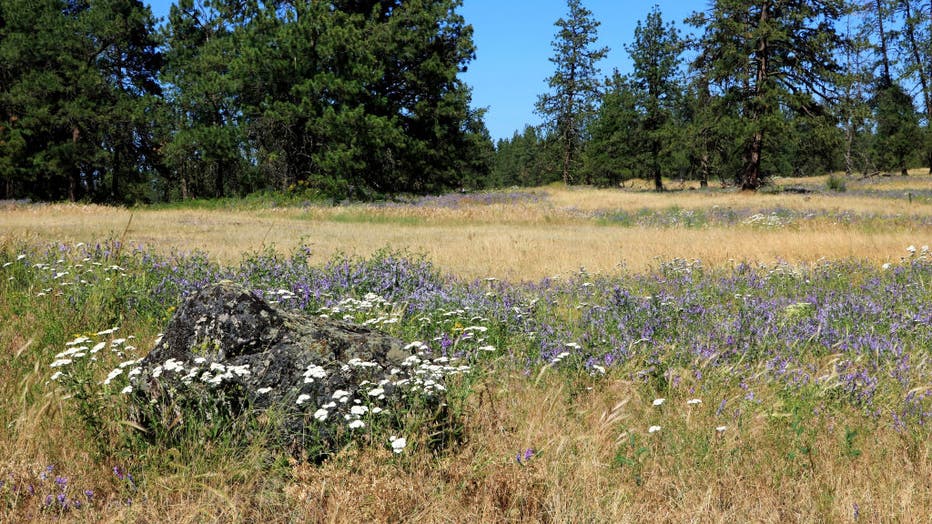 Late summer wildflowers in woodland meadow in Turnbull National Wildlife Refuge in eastern Washington state. (Photo by: Don and Melinda Crawford/UCG/Universal Images Group via Getty Images)
RELATED: Understanding Spring Seasonal Allergies, prevention, treatments
It is not just warming temperatures exacerbating allergy season. According to Climate Central's new report, an increase of carbon dioxide in the atmosphere also boosts pollen production. 
Many say this research serves as another call to care for our environment.
"Climate change really upsets me," said Seattle resident Nicole Bailey. "I'm a millennial, so I feel very passionate about the cause."
"We only get one planet. Once you use all the resources and destroy it, we're not going to get it back", said Seattle resident Marvin Willis.
Northwest Asthma and Allergy Center's Senior Partner Dr. Frank Virant said he's noticed allergy season getting longer in the Seattle area compared to a decade ago – now lingering into August instead of July.
Northwest Asthma and Allergy says these pollen-producers are likely the cause of allergy flare-ups: 
March – May: Trees
April – August: Grasses
May – July, August: Weeds